Great Events
Bug & Bud Festival
April 25, 2015, from 9 a.m. to 4 p.m.
38°54'42.58"N 75°25'43.00"W
Downtown
Milford, DE 19963
Phone: (302) 839-1180
Email: director@downtownmilford.org
Visit Website
Visit Website

The Bug & Bud Festival is an ingenious celebration of both Arbor Day and lady bugs, the official insect of Delaware. In fact, it was second graders from Milford who petitioned to make the lady bug Delaware's official insect in 1974.

This unique event will feature:

■ paddle-boat rides
■ nature-themed activities beside the Mispillion River
■ a ladybug- and tree-themed costume parade for both kids and pets
■ seedling tree giveaways
■ local entertainment
■ over 150 food and product vendors

A wide variety of other activities will also take place at this free, rain-or-shine festival. Please click the top link above for details, as they become available.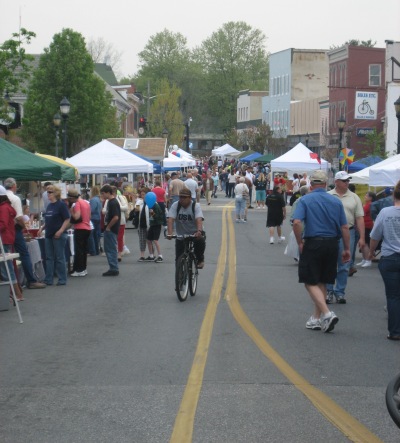 Photo by Downtown Milford, Inc.
Click on the marker to view address and get directions