Great Places
Environmental Outpost
39°16'29.56"N 75°34'38.67"W
585 Big Oak Road
Smyrna, DE 19977
Phone: (302) 659-5003
Email: dasef.outpost@verizon.net
Visit Website
Visit Website

The Environmental Outpost was built by the Delaware AeroSpace Education Foundation in 2007, and it now provides astronomical and environmental programs by appointment. These offerings make use of a new facility, trails, marsh walkways, and the surrounding 90 acres of Big Oak County Park.

Visit https://youtu.be/trVBMtPCFNY to preview the DASEF on YouTube.

Repeat visits are encouraged being that both facilities have been constantly evolving since the park was dedicated in 2006. And before you visit, check out our ecotour in the "Great Trips" section entitled "'Live & Play' in a Refuge Gateway."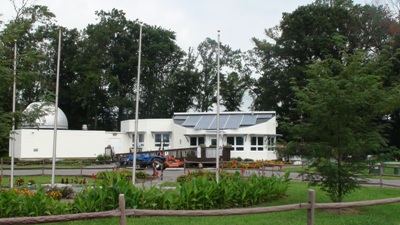 Photo by the Partnership for the Delaware Estuary
Click on the marker to view address and get directions