Great Places
Augustine Wildlife Area & Thousand Acre Marsh
39°31'20.42"N 75°34'26.04"W
Liberty Street (Route 9), just north of West Market Street
Port Penn, DE 19731
Phone: (302) 834-8433
Visit Website
Visit Website

Augustine Wildlife Area consists of six large land tracts, one of which is Thousand Acre Marsh. Together these total over 3,100 acres near Port Penn and the Delaware River.

A great way to see this destination is to hike the Port Penn Trail, a one-mile path that snakes its way between a tidal marsh and the Delaware River. This trail is located across the street from the Port Penn Interpretive Center; visit bit.ly/1NF3oul for season hours of operation. Near the trail head you can even find a vintage floating cabin and muskrat-skinning shack.

Before your arrival, we recommend you consult the current schedule of hunting seasons. Or, if you're ever in doubt, simply wear hunters' orange or other bright colors. Also, please be advised that wildlife areas typically keep signage to a minimum, so a compass or GPS unit may be a wise thing to pack.

Full disclosure: The horizon of the Green Tract is dominated by the Salem - Hope Creek Nuclear Generating Station.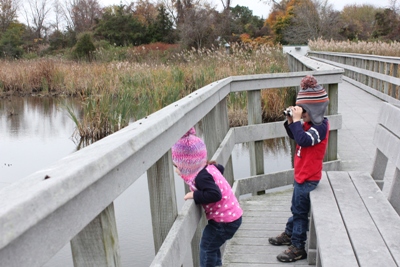 Photo by Shaun Bailey
Click on the marker to view address and get directions