Great Places
Trap Pond State Park & Baldcypress Nature Center
38°31'37.37"N 75°28'56.85"W
33587 Baldcypress Lane
Laurel, DE 19956
Phone: (302) 875-5153
Visit Website
Visit Website

Trap Pond State Park is a 1,900-acre wilderness that includes the northernmost natural stand of baldcypress trees in the United States. This forest, combined with Trap Pond (90 acres) and its freshwater wetlands, makes for a genuine outdoor experience that is easily accessible using a rented canoe, kayak, pedal boat, or rowboat. In fact, "Delaware Today" magazine included this high on its bucket list of "50 Things Every Delawarean Must Do" in December of 2012.

A great place to begin your visit is the Baldcypress Nature Center, which was completely rebuilt in 2010. That or set out on the five-mile hiking-and-biking trail. Either way, be sure and bring your binoculars. Birdwatching is especially popular here.

Although there is no swimming at Trap Pond State Park, future plans include the construction of a water park.

Visit the Trap Pond Partners online at TrapPondPartners.net.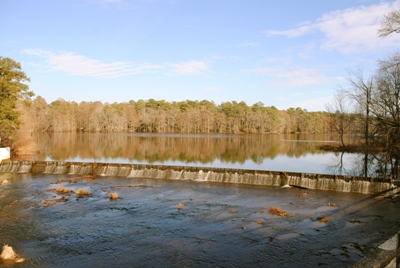 Photo by Flickr user Lee Cannon
Click on the marker to view address and get directions